Free Case Review
Please complete the form below for review. An attorney will be in contact with you shortly.


100% Cost-Free Legal Representation
For Lemon Law and breach of warranty cases, clients are NOT required to pay an upfront retainer fee, OR ANY out-of pocket fees for that matter - they are paid by the responsible party (typically the manufacturer). As an added service to hiring Davis Consumer Law Firm, we will pay the litigation costs on your behalf, regardless of winning or losing, and will have 100% free legal representation throughout your vehicle or consumer product case that we handle for you. Contact our firm today, toll-free for a free, no-obligation case evaluation at 855-4-DAVIS LAW (855-432-8475).

Learn more
What are you entitled to?
If your vehicle is a "lemon" and cannot be fixed within a reasonable amount of time, you may be entitled to receive a replacement vehicle or a refund of the purchase price (including any down payments, installment or interest payments, registration fees, and repair costs) plus attorney's fees/costs. Your award is dependent on your state's Lemon Law, the history and nature of the problem(s) and compliance from the manufacturer and dealer. In the event the manufacturer "willfully violates the Lemon Law" or fails to buyback your vehicle, you have a right to file a lawsuit for civil penalties where you may stand to receive further compensation of actual damages, plus attorney's fees/costs, from civil penalties.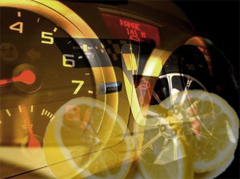 How to know if you have a lemon
If your car, truck, mini-van, suv, or other consumer product has been in the shop multiple times for repairs, you could be the owner of a "lemon" and qualify for protection under your state's Lemon Law and/or the Federal Lemon Law.
Read More
Why Choose the Davis Consumer Law Firm
Being a smaller specialty law firm, you will be dealing directly with a Lemon Law attorney, rather than with an assistant or paralegal. Many other law firms make it laborious getting in touch with a qualified attorney. We don't want to make you go through that frustrating experience. We will keep you updated throughout your case where your attorney will call you directly.
Our principle attorney is Fred Davis (see bio), an appointed certified trial attorney and recently named one of Pennsylvania's 2013 Rising Stars in the U.S. Super Lawyer selection process. He has provided free legal representation for thousands of cheated consumers in several states and has helped them get awarded for Lemon Law with full repurchases and full or partial monetary refunds. From handling a large number of cases, he is familiar with the opposing counsel representing the manufacturers and businesses. They are aware that a non-favorable response for the client will trigger an aggressive litigable approach from us, with a majority of his cases settling in clients' favors.
Practice Areas
States Served